Organizations often have to deal with a lot of leads. But do they have a reliable system to filter out unproductive leads efficiently? You've seen it thousands of times: Your sales reps sift through a sea of leads making decisions based on simplistic criteria like "this one is in my region," or "that one is in our target industry," or even "that company is big." With Sales Cloud Einstein, there is a better way. Einstein Lead Scoring, a key capability of Sales Cloud Einstein, helps sales reps convert more leads, faster. It uses artificial intelligence to automatically analyze your historical sales data and discover the top factors that determine whether a lead is likely to convert to an opportunity. Sales reps can segment and prioritize leads, and gain insight into the factors that explain why leads are likely to conver t or not. The factors are displayed on each lead record, helping sales reps prepare for every call quickly. It's like giving each rep a personal data scientist to take connection and conversion rates to the next level.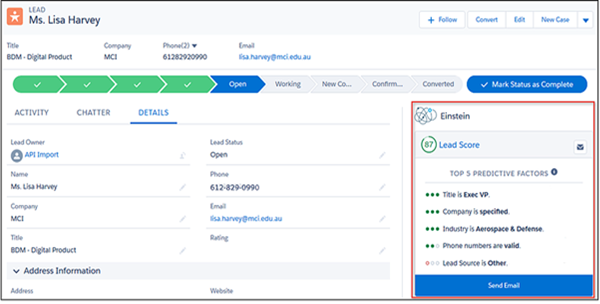 How Einstein Lead Scoring Works Einstein Lead Scoring models are built specifically for each customer and organization, which ensures that the models are tailored to the business. How? Einstein Lead Scoring analyzes all standard and custom fields attached to the Lead object, then tries different predictive models like Logistic Regression, Random Forests, and Naive Bayes. It automatically selects the best one based on a sample dataset. There is no need for a Ph.D. in statistical analysis or mathematics because Sales Cloud Einstein has done the heavy lifting by finding the best model to drive lead conversion. Models are updated monthly to make sure you have the most accurate predictions for your leads. Leads are scored every hour using the latest model. If something changes on one of your leads, it will be rescored within the next hour.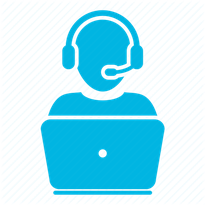 Schedule a Call with CloudtoShare
If you would like to find out more then you might consider scheduling a call with a CloudtoShare consultant. At this call we love to hear more about you and how we could help you. We are happy to tell you more about Einstein Lead Scoring and the services of CloudtoShare.