Can you keep up with the speed of Salesforce innovation? 👍 It is amazing how Salesforce is doing this. 👏 Maximize your Salesforce ROI with the latest features, most of which come standard. We are happy to help you with this exiting journey. 🥰 Great stuff like: High Velocity Sales for Opportunities, Einstein Recommendation Builder, Field Service Appointment Assistance and Customer 360 Privacy Enhancements. ✔️✔️✔️
Patrick: "Over the past 25 years I have worked with various CRM systems in various roles. In 2010 I started with Salesforce and as a project manager and consultant I realized many succesfull Salesforce implementations at multinational companies and SMEs. With CloudtoShare we now offer Solution Services in addition to Project Services. More options to achieve excellent quality with great Salesforce professionals who achieve more together."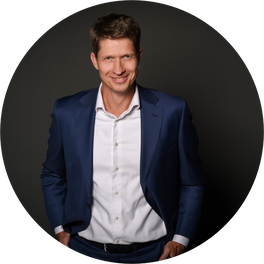 High Velocity Sales for Opportunities
You can now leverage sales cadences on any top sales object, at any stage of the sales cycle or deal. Track and engage directly and automatically on Lead, Contact, Opportunity, Account, or Person Account records using the best practice steps from Sales Cadences.
Einstein Recommendation Builder
Create custom recommendation models, combining any two objects to drive recommendations that improve CSAT, revenue, and more. Surface these recommendations to agents in the console and to customers in a self-service portal with Einstein Next Best Action.
Field Service  Appointment Assistance
Appointment Assistant enhances customer engagement and transparency by letting customers know when help is on the way. This feature removes the 4-hour wait window and gives customers real-time updates on the channel of their choice, such as SMS or a self-service portal.
Solution Services
We love to make future plans with you. We share our Salesforce knowledge, experiences and skills with you, provide you new insights and create great solutions for you. Work with Salesforce professionals from 15 different countries all over the world. Connect with CloudtoShare Solutions and discover how we can help you with your Salesforce implementation and continuous improvements.