Are you looking for new opportunities in your Salesforce career? ❤️Are you done with busy offices or traffic jams? 😉 Check out CloudtoShare and work flexibly on Agile Salesforce development. 
We offer flexible work regarding Agile Salesforce development. We provide new insights to each other and create great solutions for our customers who often operate internationally. We share Salesforce knowledge, experiences and skills with each other to create creative solutions. Start the process and we tell you more about the 4 steps.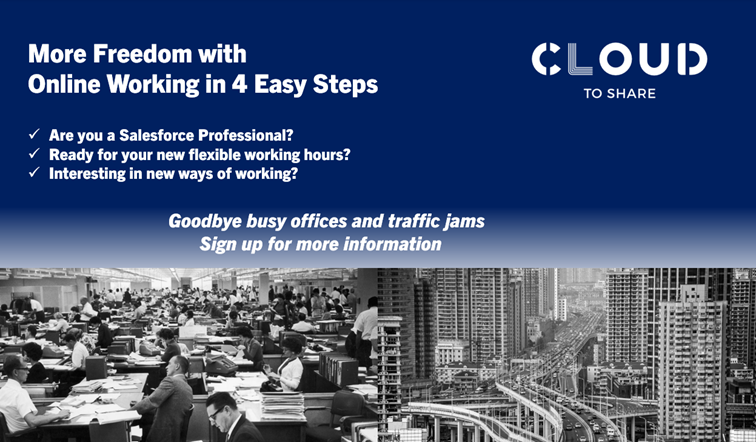 CloudtoShare Solutions
As a Salesforce Partner, CloudtoShare offers flexible work for Agile Salesforce Development with solutions as a service. CloudtoShare is equipped with high-quality knowledge and modern tools. CloudtoShare Solutions works internationally with Salesforce professionals from 15 different countries. We have been collaborating flexibly as a community-driven company for many years through knowledge sharing. Join us and be part of CloudtoShare's global solutions team.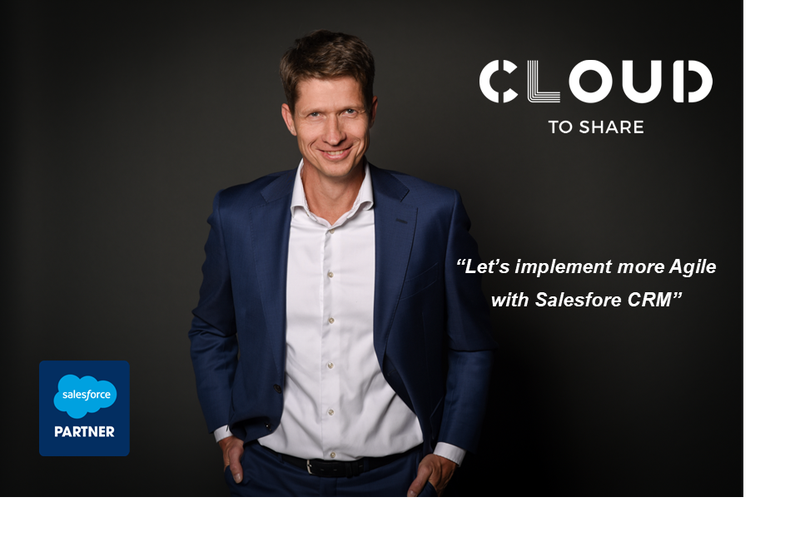 We help you develop Agile with Project Services, with 25 years of CRM experience which over more than 10 years with Salesforce, market leader in Cloud-based CRM.
With our Agile approach, we focus on delivering value to our customers quickly and efficiently. We break down our projects into smaller, more manageable pieces, which allows us to respond quickly to changing requirements or priorities. This also enables us to deliver high-quality solutions on time and within budget.